Click on an image to learn more about your favorite Italian lass, or a red-headed best friend!

Aura Salvatore
Post-Shifter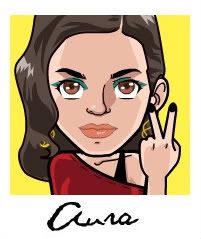 Hobbies: Going to concerts, assisting ghosts find their inner peace so they can move on, spending time in and around rivers.
Description: Aura is a compassionate and level-headed teenager who won the heart of both Logan Keeley and Zachary Moore. (And the envy of every Kilt & Keeley fan.) She is a brave young woman who will stop at nothing to get answers to the questions that weigh so heavily on her mind.
"Don't tell me what I want. I know exactly."

Megan McConnell
Post-Shifter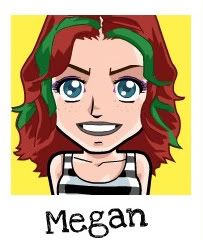 Birth Date: Unknown
Age: 17
Eyes: Blue
Hair: Long dark, red hair with green streaks
Status: Post-Shifter
Dating: Mickey Keeley
Hobbies: Going to concerts, worrying about Mickey


Description: Brave, loyal best friend to Aura and the ever patient girlfriend to Mickey Keeley.
"Maybe we should've stayed like that, just hanging out. Maybe we never should've kissed those Keeley boys."

Gina Salvatore
Pre-Shifter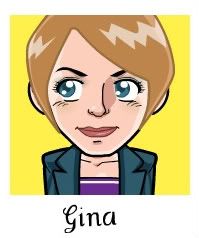 Birth Date:
Unknown
Age:
Unknown, but five years older than Maria
Eyes:
Blue
Hair:
Short, blonde waves
Status
: Pre-Shifter
Dating:
Unattached divorcee
Hobbies:
Kind of likes snooping on Aura. Thoroughly enjoys her work at the law firm where she passionately advocates for the ghosts that hire her.
Description: Gina is Aura's aunt, godmother and legal guardian. She was once able to see and hear ghosts, but lost that ability once the Shift occurred.
"Now it's my job to make sure the DMP believes that line of bull."

Maria Salvatore
Pre-Shifter
Date of Death:
Unknown, died at the age of 27
Eyes:
Blue
Hair:
Long, dark hair
Status
: Pre-Shifter
Dating:
Had a relationship with Aura's father.
Description: Impulsive, super sarcastic mother to Aura who died when Aura was just three years old. Aura thinks of her mother as someone who was carefree and breezed through life. She realizes just how much pain her mother harbored while reading through her journals.
"Maybe now I'll never go back."

(The following comments were imported from the old WordPress site.)