Click an image to learn more about your favorite Irish Punk Rocker!

Logan Patrick Keeley
Ghost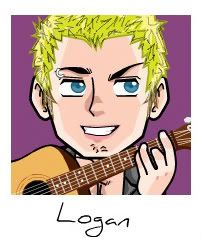 Birth Date: October 18
Age: Forever 17
Eyes: Sky blue
Hair: Wavy, naturally brown, but wears it spiked bleached blonde with black streaks
Other distinguishing features: Silver hoop in brow, Celtic tattoo that says Aura over his heart
Dating: Not so much anymore. Forever devoted to Aura Salvatore
Hobbies: Frontman for the Keeley Brothers (before death), Tabloid Decoys after death.
Description: On stage, the sexy Keeley Brothers frontman commands (and craves) everyones undivided attention. Offstage, Logan is your average teenage boy who loves music and his girlfriend Aura. One catch. He's dead….. and a ghost. It's complicated.
"Sometimes I think about staying here for years, turning solid every three months. What would I do with those seventeen minutes? Play guitar? Eat pizza? Have rampaging rabbit sex with my best friend?"

Dylan Keeley
Post-Shifter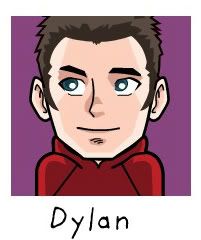 Birth Date: Unknown (16th birthday is on the day Logan's gravestone is set)
Age: 16
Eyes: deep blue
Hair: straight dark brown hair
Dating: Nothing serious but he may have his eyes on a certain girl named Aura
Hobbies: gaming, eating, collecting action figures


Description: Sweet and sensitive, this Keeley brother doesn't need to be a musician to attract the ladies! As the youngest in the family he's got it going on with his adorable looks, goofy charm and penchant for helping damsels in distress.
"Now why don't you go back to screwing your prom date and let me do the same."

Mickey Keeley
Pre-Shifter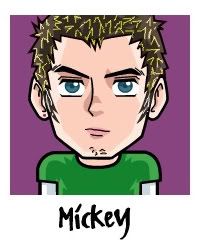 Birth Date:
Unknown
Age:
18, Twin to sister Siobhan
Eyes:
deep blue
Hair:
wavy, naturally brown
Status:
Pre-Shifter
Dating:
Megan McConnell
Hobbies:
Musician. Former guitarist with the Keeley Brothers band, played with The Keeley's, an Irish folk band formed with twin sister Siobhan
Description:
Although mistaken as Logan's twin, he couldn't be more different. Responsible and slightly brooding Mickey, is all about staying true to his music. He may have a tough protective outer shell, but it's worth cracking to see the man inside.
"I can't help it if I'm naturally cooler than he is."

Siobhan Keeley
Pre-Shifter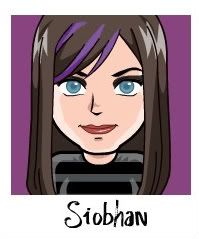 Birthdate: Unknown
Age: 18, Twin to brother Mickey
Eyes: Light blue
Hair: Straight dark brown hair with purple streaked bangs
Dating: Connor
Hobbies: Musician - Former member of The Keeley Brothers Band & The Keeley's - an Irish Folk band with twin brother Mickey
Description: Siobhan may be the only sister in the Keeley clan, but she still goes toe to toe with the boys and can play a mean fiddle!
"Say please or kiss my ass."

(The following comments were imported from the old WordPress site. They are screen-caps, so any links are not active. Thanks!)