Amy
Pre-Shifter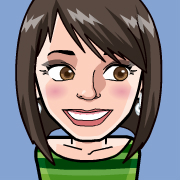 Hi there! I'm Amy, and Jen says I am the (mostly) sweet side of
Fictitious Delicious
.
When I'm not blogging or reading, I am advocating for autism, going to library school, and drinking Coke Zero while gazing upon my Jasper Hale checkbook cover.

Jen S.
Pre-Shifter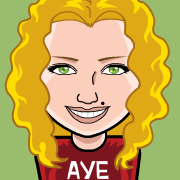 Well hello, gorgeous! You may know me as Jennifer St. Rand, the (mostly) crude side of
Fictitious Delicious
.
When I'm not blogging or reading, I am adding a column of numbers, selling software, and dreaming of Matt Bellamy, Matthew Lewis or my very understanding husband.

Karen
Pre-Shifter
Hi there! I'm Karen and the book blogger at
For What It's Worth
. I'm a twitterholic, 100% Team Logan supporter, and long time Jeri Smith-Ready stalker (Um...I mean loyal & dedicated fan).
I like to spend my time curled up next to my cat while reading a good book where I can disappear into a world where ghosts, vampires and werewolves really do exist.

Brooke
Pre-Shifter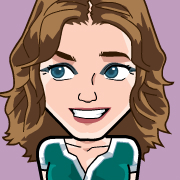 Hi! I'm Brooke from over at
Brooke Reports
! I love to read, laugh, eat tons of hot pockets and tweet!
OH! And I'm completely obsessed with Logan Keeley. Pretty sure the only thing keeping us apart is the fact that I'm a Pre-Shifter. Otherwise, we'd *totally* be together! :P

Jen D.
Pre-Shifter
Hey there! I'm Jen D. from
What's On the Bookshelf
. I'm solidly Team ZOGAN...please don't make me pick, I beg you. I'm a Twitter addict and my book obsession might be getting a little out of hand.

If I'm not on Twitter or lost in a book, then I'm usually busy with my little one, talking books with co-workers or traveling from here to everywhere for work.

Julianna
Post-Shifter
Julianna Helms, better known as Juli, is known to be both "awesome and terrifying." She's a ninja-in-training with a Ph.D. in dragon-combat and lives in a giant castle (with moats and rainbow-spewing fish) in Middle Earth. She's also coincidentally the blogger behind
The Reviews News
and designer of
Dreamless Designs
. She likes to obnoxiously talk in third person--not that people who talk in third person are obnoxious; just that she tends to suck at it and generally make it sound like a bunch of nonsensical crab. Also: She's a Slytherin (AccioSeer7803), at least according to
Pottermore
. You have been warned.

Mike
Pre-Shifter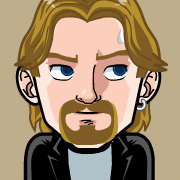 Hi Folks!! I'm Mike. An old school geek, gamer, ex-roadie and the creative force of Stillwater Design Factory. After hearing the passion surrounding Kilt and Keeley, I offered to help with anything I could and now feel the compulsion to read the SHADE series. I have a amazing wife and two great kids.
Autism advocate, music fanatic, artistic and just a little off center :)

(The following comments were imported from the old Wordpress site.)