Some of us *cough – Julianna, Brooke & I – cough* did not get to go to the epic Team Kilt Con this weekend in Minneapolis, MN
*SOBS*
How about a little giveaway for those of us left behind?
Let's call it the:
" Everyone went to TKC and all I got was this stupid AWESOME signed book!" giveaway.
Just leave a comment and you're entered to win a copy of SHINE (paperback edition) signed by Jeri Smith-Ready.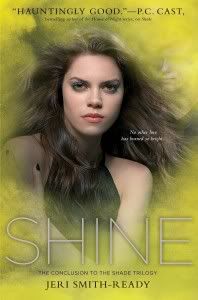 Don't forget to follow
Kilt & Keeley
&
Jeri
on twitter. They are tweeting fabulous updates of all the goings on…..
Bitter??? No we're not bitter……..
RULES:
Giveaway is open to international entries.
Leave a comment and way to contact you if you win (email or Twitter handle for example)
Ends Sunday 5/20/2012 11:59pm ET
Winner announced Monday 5/21