Shattered will soon be released into the wild
! SHATTERED IS HERE! To say that we've been highly anticipating this story would be a gross understatement. We've ALL been counting down the days on our calendars and soon we'll see just how Zachary coped with the events that happened in 3A while he and Aura were separated during the summer. Be prepared for the feels.
We've been working really hard on a surprise project for Team Kilt to celebrate the release of Shattered and we finally get to reveal that surprise. READY?
It's a limited edition MARTIN & ZACH Kilt & Keeley TRADING CARD! Yep. You read that right! Amy has created another card for us to covet and let me tell you...IT'S AWESOME. (Thank you, Amy, for your all your hard work and incredible creative talent. I stand/sit/do push ups in awe of your mad skillz.)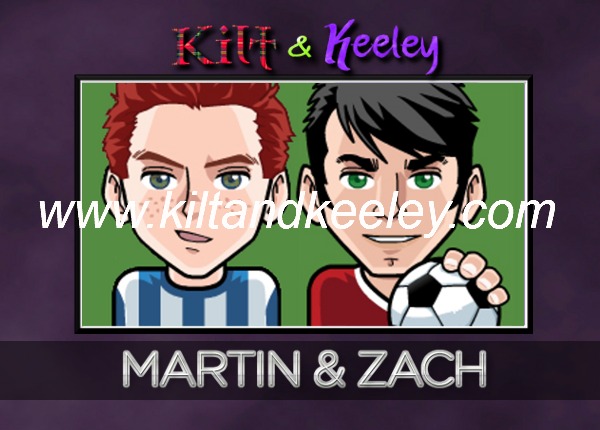 (Yes, there's a back side. No, you can't see it until you get it.)
You can get all the details on how to claim one of these fetching prizes by visiting this special page. Not only wil you get the trading card, you'll get a warm feeling inside your heart by showing your appreciation to Jeri Smith-Ready. (Oh, hey, Jeri! If you're reading this, I hope our craziness hasn't crossed over into some forbidden territory. It's just that...OMG WE ALL LOVE YOU!)
Please let us know if you're reviewing Shattered on a blog or Goodreads. We want to promote you!
Can't wait to talk about Shattered with you all!